Image upload support
I've included image upload support if you want to post screenshots etc.. into your posts.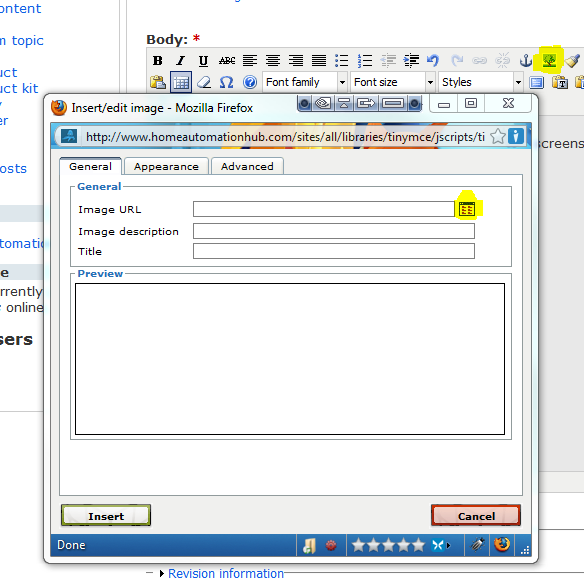 Brett
18 October, 2010 - 21:03
#1
Should have known
That looks like Joomla!
I offered to create a CMS site for you thinking that you were using DokuWiki, should have known you were ahead of the pack!
19 October, 2010 - 05:39
#3
Site creation offer
Always nice to have an offer of help.
I've had a few folks tell me that the 'homepage' of this site doesn't really do justice to the good stuff that the HAH can deliver (or properly describe what it is actually all about). One suggestion was to have a little flash banner showing some of the things it can do.
I know that this more about 'content' than setting up the management of content, but if you have skills in this area any help would be great.