interfacing lacrosse TX3-TH sensors to HAH
I have several temperature/humidity sensors located in my house. The are well-known lacrosse TX3-TH, transmitting data on 433 mhz. I have a simple arduino with 433 mhz receiver that receives and decodes the signals.
Arduino is attached to serial port of HAH and feeds serial port with data in the form
id=505,type=t,value=24 (sensor with id 505 transmitted temperature with value of 24 centigrade)
or
id=900,type=h,value=24 (sensor with id 505 transmitted humidity with value of 24%)
Attached sript creates BSC endpoints and updates them from the serial (arduino) data. Endpoints can be displayed in xapflash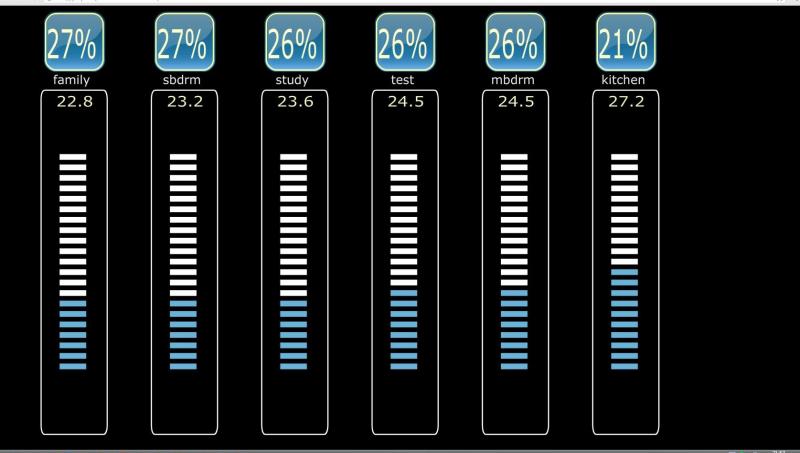 27 November, 2012 - 10:17
#7
Decode TX3-TH signal on arduino
Hi all, hi vores8, I'm planning to buy TX3-TH sensors to interface them with an Arduino. I made some research on the web to check if it has been done before, because I don't have the skills to do the reverse engineering myself. I found one project implementing the TX3 decoding : http://code.google.com/p/arduinoha/ and TH4 decoding https://github.com/kjordahl/Arduino-Weather-Station/ and I found this TX3 protocol description http://www.f6fbb.org/domo/sensors/tx3_th.php
Do you think I will be able to decode TX3 sensor with that ? One thing I can't figure out is : what if two sensor send a packet at the same time ? How did you handle the concurrent computing ? Did you write your own decoding library and maybe could you share it ?
Thanks in advance for your answer,
Johan