Release of 'HAH Finder' application
Some folks had reported difficulty in finding the IP address that the HAH had been assigned via DHCP. This can usually be had by looking at your DHCP allocation log, but this can be tricky as the MAC address of the HAH isn't that which is shown on the label on the box.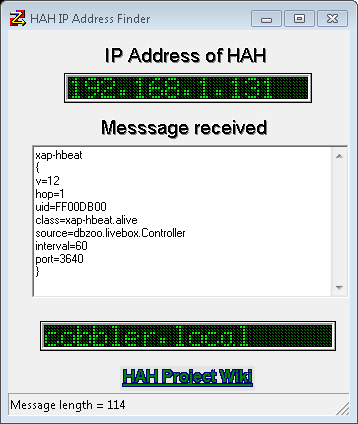 Of course, we'd prefer you to consider buying the LCD and supporting hardware - the IP address is automatically displayed on the LCD as the unit starts up ... but if you don't have the LCD, you can download a small Windows application that will help you find the HAH.
Download link is here - http://www.dbzoo.com/livebox/hah#try_the_hah_firmware
For now, this application will capture ALL UDP broadcasts, so do disable other UDP enabled devices on your LAN before using it.
18 April, 2012 - 22:02
#1
The app above has been replaced